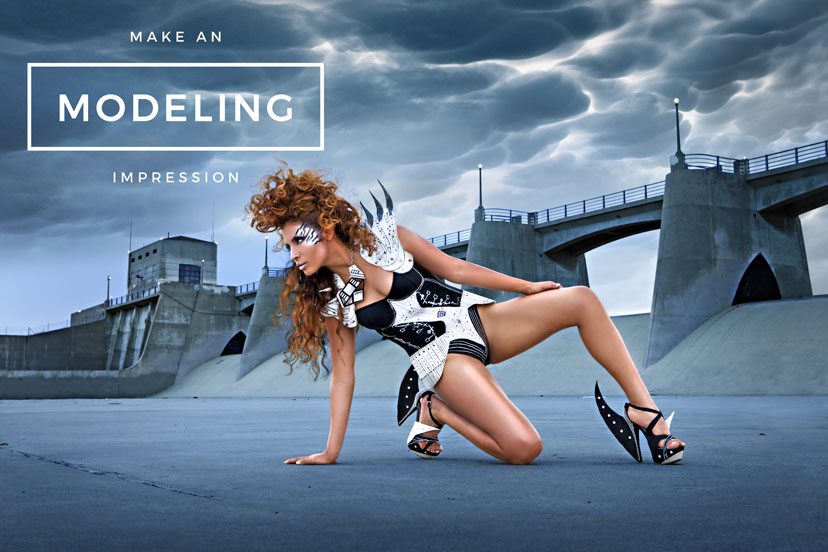 Modeling
As one of the premier LA modeling portfolio photographers, we offer a variety of packages for modeling, so you can get the headshots and portfolio you need for the next major step of your career. You already pour a lot of your heart and soul into every photoshoot and every job, so we think you deserve one of the best modeling portfolio photographers in LA. That's why Michael Roud Photography is here.
What Does It Take to Create a Really Impressive Modeling Portfolio?
There's a lot more to it than looking at the camera. And there's more to any good modeling portfolio than a few headshots. A good model portfolio photographer in San Diego or Los Angeles will be able to show photographers and designers that you know how to hold your body in a shot.
In full-body shots, the arms and feet are the most difficult to position. Practicing makes a big difference, so replicate the poses you see in magazines. Practice in front of a mirror. This is all part of the work you put into your craft, which shines through in photos. We can also help you when you book us for your portfolio shoot.
When you're looking through magazines and studying the poses of models, pay attention to the fashion, too. The clothing you choose for your modeling portfolio is really important, and you can make your portfolio stronger by replicating the fashions you see in magazines. Any outfit in your portfolio has to capture interest. The whole image has to work — both you and what you're wearing.
Types of Modeling Jobs and Portfolios
As you work hard on your modeling career, you might get a chance at different modeling jobs, and it's very useful to understand the differences. The biggest one you'll want to understand is the difference between commercial print and modeling.
Modeling, as most of us think of it, is overseen by editorial agencies such as Ford, Click, LA Models and Wilhelmina. These agencies specialize in editorial modeling, and for this kind of modeling, you need to be of a certain weight and height. Editorial modeling is largest in New York and Miami.
When you're flipping through a magazine and see a model who makes you think, "I wish I could be like her," you're likely looking at an editorial model.
Commercial print agencies are part of the commercial department at talent agencies. Commercial print modeling is big in Los Angeles and is on the lookout for everyday-looking people who can end up in commercial and print ads.
If you're flipping through a magazine and a model makes you think, "That could be me," chances are good you're looking at a model signed with a commercial print agency.
Getting Started With Your Modeling Portfolio
Michael Roud Photography can help you put together a professional portfolio. We do not secure modeling agencies for people, but we can show off your sparkle in photos so the first impression you make is out of this world.
Before you apply for any jobs in modeling, you're going to need a complete portfolio to submit. The agencies you'll be submitting to want to see your versatility, so you'll want to be able to submit five or more different looks with a digital comp card.
Michael Roud Photography offers half-day and full-day packages. These are the best choices for modeling portfolios, as they allow us to travel to the mountains, beach, the city and other destinations to give you the different looks and lighting you need. Multiple shots in different locations can also make it look like you've done various commercial campaigns, which is helpful when you're building up your modeling career.
If you want a modeling portfolio that shows you're going places, book a photography package with Michael Roud Photography to start putting together your best winning looks.