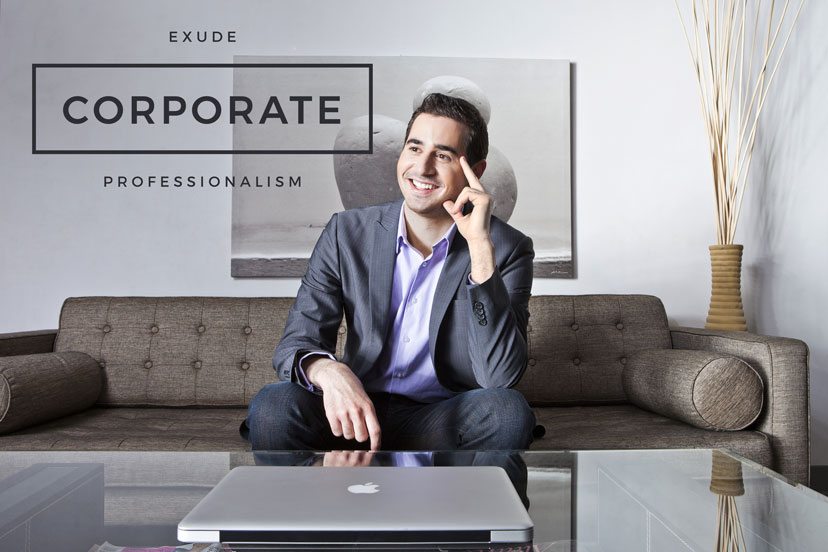 Commercial/Corporate
Do you need corporate or commercial headshots or photographs? Michael Roud Photography is one of the best corporate headshot photographers in LA, trusted by large and small businesses alike when they want a professional and polished, yet natural look for their images.
Michael Roud Photography offers a variety of corporate photos, including:
Annual report pictures
Website pictures for company websites and social media
Photos for advertising campaigns, marketing campaigns and branding
Any commercial or corporate photography
Whether you're looking for a corporate headshot photographer in Los Angeles for your personal social media and resume headshots, or your company needs a visual makeover, we can go on location to your company, choose a different location for your team, or you can come to the studio for professional looking-photos that show you're on the rise in your industry.
We already work with some of the biggest names in entertainment, including Nickelodeon, CBS studios and some of the companies Inc. has named among the Fastest-Growing Companies in the nation.
What We Bring to the Corporate Photography Table
Corporate headshot photographers in Los Angeles need to capture something unique. They need to be able to take creative photos that still exude professionalism and sophistication. It's a fine line, but we know how to capture this unique look, and we're known for taking a more creative approach than most Los Angeles corporate headshot photographers.
We tend not to shoot generic corporate pictures. We don't want your company to feel stiff and unapproachable. We want your customers to be excited about working with you and we want your clients calling. This means that, even if you're a white-collar company, we can help you create a look that's professional but also natural and relaxed. We can work with you until you feel comfortable and can communicate authority and approachability.
Why Michael Roud Photography?
Our clients tell us that our pictures tend to look like advertising campaigns, because they look so professional and polished. Our job is to make you look great and to make your audience want to work with you.
At Michael Roud Photography, we believe our job isn't just to take a photo. We don't just look through the lens and press a button. We help you tell a story through your pictures. Whether you're a sustainable company, a rapidly growing Fortune 500 company, a law firm or you're in an entirely different field, we help you express the marketing message you want to send.
We have shot large global brand campaigns and can produce shoots for larger campaigns. We've also done work with smaller companies. We enjoy helping companies brand their products and bring their services to a wider market. We always listen to you and work with you on the concept so we're not just creating generic photos, but really speaking your brand. If you prefer just to shoot with straightforward professional photos, we can do that, too.
If you're looking for an LA corporate headshot photographer to help you connect with your customers at the most visceral level, contact Michael Roud Photography to set up your corporate photo shoot. Our photos get results!