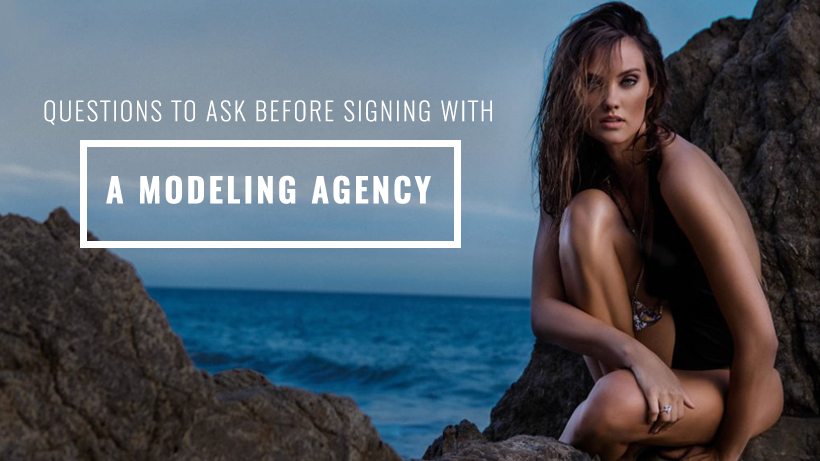 Because of rising retail sales, particularly with the growth of ecommerce, businesses today are encouraged to increase their marketing and digital advertising. This means there will be a steady demand for aspiring or current models for digital advertisements, online publications and websites in order to grab the attention of potential customers.
With the gains in customer attention and spending, businesses may even be inclined to introduce new product launches and advertising campaigns to market fresh merchandise. Both female and male models will be needed to promote these new products in television commercials, stores, print media and fashion shows. The Bureau of Labor Statistics (BLS) estimates the projected employment for models in 2024 will be around 5,800.
Because of the potential fame and glamour of this industry, many people are intrigued by this career choice. And, generally speaking, there is no formal training, education or work experience required to get into modeling, which makes it even more intriguing.
Even though large cities, like Los Angeles and New York, will likely offer more jobs in modeling, there is expected to be strong competition for models throughout the country. Having a strong modeling portfolio in Los Angeles or wherever you're targeting your modeling career is essential. This also means you should contract with one of the best photographers for modeling portfolios in Los Angeles, to get the shots you need to land a deal with an agency.
Your Rights and Safety as a Model
When you first get into modeling, your initial step is most likely to get signed with a modeling agency. To protect yourself and your rights, it's essential you do your homework when looking for a reputable modeling agency.
Things to be on the lookout for that might raise a red flag include:
Having to pay the agency money to become your agent before they will do any work for you
Being required to use specific photographers for modeling
Being guaranteed a refund
Being guaranteed you'll get work
Being told that if you don't act right away, you'll lose the opportunity
Having to pay them by money order or cash only
Use caution regarding whom you associate yourself with to be a successful model. While most modeling agencies are legitimate and safe, you still have to look out for yourself.
Questions to Ask Before Signing with a Modeling Agency
When first meeting with your selected agency, they'll ask you a whole range of questions, such as:
Why you're interested in becoming a model
The type of modeling you prefer
Why you picked their agency to work with
These types of questions help the agency determine if you're the right fit to work with. It helps them get to know you and your goals a little better.
However, it's not just the agency that should be doing the interviewing. You should also have some questions of your own. You want to show the agency you're engaged, professional and take your modeling career seriously.
First, conduct research on the agency. Some of the answers to your questions might be just as easy to find by researching the agency. Some good questions to ask during your interview with the modeling agency are as follows.
Do You Need to Go to a Modeling School Before You Sign?
Although going to a modeling school might be a good idea, it's not usually required. In fact, top modeling agencies in Paris, New York or Tokyo don't require their models to attend a modeling school before signing them. If you're told you have to go to an agency's classes before they will sign you, you might want to consider another agency.
Does the Agency Have a License?
Since the modeling agency is a type of business, it should carry a license to run that business. The type of license, however, is a little different than a basic business license. In some states, the license modeling agencies carry is called a "talent agency" license. The Department of Labor issues it. You may want to ask to see their license before signing on with them.
What Types of Modeling Jobs Does the Agency Offer?
It can be helpful to know the agency's different types of modeling jobs. Also important are things like how much work they have available in runway, commercial, editorial, promotional or print. These types of questions can help you decide if the agency can match your career goals.
Is the Agency Also a Modeling School?
Modeling agencies can look the same, but they aren't. There are modeling agencies, modeling schools and combined modeling agencies and schools. You'll likely want to work with an agency that is just a modeling agency and not a modeling school, too. If training is needed, most modeling agencies will provide their models with free training. There would be a conflict of interest if they were to charge for classes.
How Does the Agency Work and What Has It Done So Far?
This is an important question for obvious reasons. Not all agencies operate the same way. It's important to find out the success of the agency and their different operational methods. You want to know what the agency you're looking at does for their models.
Who Are Some of the Agency's Clients?
By learning who some of the top clients of the agency are, it'll provide you with insight on the different types of markets the agency covers and the quality of the agency. Some agencies may work mostly with glamor modeling, while others can offer more work for editorial or commercial models. You don't want to sign up with a glamour agency if your goal is to become a commercial model.
What Are the Agency's Commission Rates?
Modeling agencies in the United States profit off commission. Although the rates can vary, typically an agency will deduct up to 20 percent from your earnings. Therefore, they get paid when you do. They may also charge the client an additional service fee of up to 20 percent.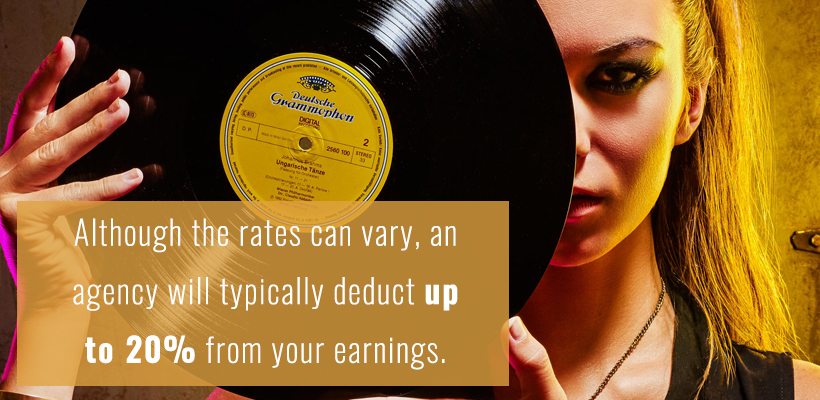 You're not considered an employee of the agency but rather a self-employed contractor. As such, you may have to invest in your own start-up costs. This is normal for models and doesn't have anything to do with the agency. These types of costs can be for scouting services, comp cards, website profiles, photo shoots and so forth.
Is the Agency Considered a Large Agency or a Boutique Agency?
Your top priority should be to sign on with a great agency. However, not only is the reputation important, but its size is as well. A larger place that has a lot of models may have a huge client base, but this often means a lot of competition between the models as well.
When you first start out as a model, a boutique-style agency might be a better fit since you might have to compete with other models in larger agencies to get the personal attention you require to advance your career. Again, though, it's your personal preference whether you choose a large agency or a boutique.
How Many Years Has the Agency Been in Business?
It's easy to set up a modeling agency. When choosing agencies, you may want to scrutinize any agencies that have been in business for less than five years or are just starting out. An exception to this would be if a highly experienced or well-known professional in the modeling industry branches out on their own.
How Much Does a Model in the Agency Typically Earn Annually?
Since models don't work for the agencies, the agencies don't provide salaries. As mentioned, models work off commission, and they pay their own fees. This needs to be taken into consideration to decide if you will make enough money.
To determine how much a typical model makes in the agency, you'll have to ask what percentage of models earned a certain figure last year and what type of modeling it was. That will give you a heads up as to whether you want to sign on with that agency, since promotional modeling jobs don't typically pay as much as print modeling jobs.
Starting up a career in this industry is tough, but it can be even more challenging if you don't have a marketing portfolio for modeling. When you have a good modeling portfolio, it can be the difference between landing that modeling job you yearned for or losing it.
The Importance of a Strong Modeling Portfolio
Modeling is the definition of a "first impression" business, and as you know, that first impression is your one chance to show off your stuff. An agency that contacts you will have already seen your photos, modeling portfolio or comp card before you step foot in their door. If you don't make a good first impression with a strong modeling portfolio, you won't get this call. In the agency's eye, you're only as good as your worst photo.
So, when you're choosing the photos that go into your marketing portfolio for modeling, choose them well. Set yourself high standards. Ensure your photos will WOW potential clients and modeling agencies.
The Importance of a Professionally Photographed Headshot
Headshots for modeling are an essential piece of the puzzle. Think of your headshot as your calling card for auditions and modeling agencies. It shows the agency your appearance through a lens. Headshots are photos where your face is detailed clearly.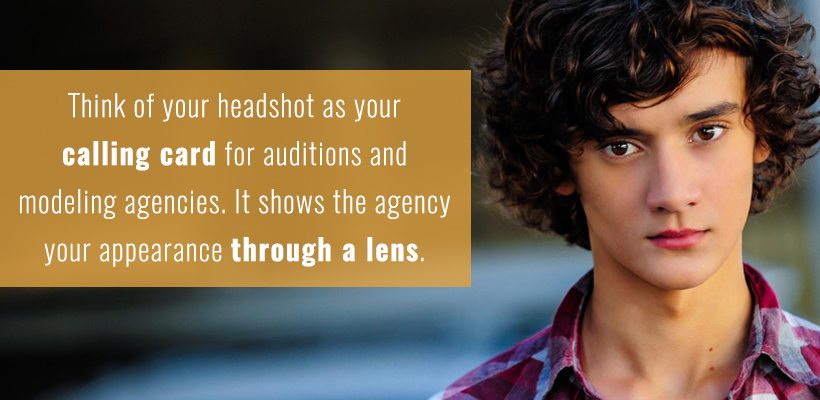 It is usually your head and upper torso the photographer shoots at close range. Your face is the focus of the headshot. To make your skin tone and facial structure more evident, you're typically wearing very minimal make-up in your headshot. No matter if it's a man, woman or child in LA, every model should have a headshot in their portfolio.
When doing your first photo shoot, the initial photograph of yourself should be a clean headshot if you're looking to be a commercial model or a beauty shot if you're looking to be an editorial or fashion model. Which is which? Consider:
A beauty headshot is your face in a color photo that shows you in your most natural state. This enables the clients and agency to see how you look without heavy styling or makeup. You're usually not smiling in this type of shot.
A commercial headshot is where you're a little bit more relaxed and the photo can be taken in color or black and white. You may or may not smile in this shot, but that depends on what type of look you're trying to portray.
Either a commercial headshot or a beauty shot should be the first photo you put in your portfolio book.
Tips to Get Started With Your Marketing Portfolio
Your doors to the industry opens through your professional headshot. Below are some tips on getting started with your modeling portfolio:
Keep up your appearance. Your success as a model relies on your appearance and how you look during your photo shoot. You want to keep up on your looks, whether it is getting that needed haircut, touching up those dark roots, or booking a manicure. As a model, in order to look your best, it's also essential you refrain from drinking alcohol and get plenty of sleep the night before your shoot.
Hire a professional photographer. You may want to contact different agencies and see what photographers for modeling they use. These photographers are experienced working with models and taking different types of shots like headshots for modeling, various poses and more. Photographers also know what types of portfolio pictures agencies look for.
Hire a professional makeup artist. In some cases, the photographer has their own make-up artist or at least can recommend one. If not, you can ask around to different modeling agencies to see which one they recommend. Professional makeup artists, like photographers, also know what agencies are looking for in men's or women's headshots.
Show off your charm and confidence. You want to sparkle in your pictures. Your photos should show your energy and ability to portray any mood or character. Show off your charm and confidence and really show them what you have to offer.
Create your marketing portfolio. Now it's time to choose your pictures for your portfolio. Keep quality in mind here instead of quantity. You will want to choose up to 16 of your best photos. Arrange to get them published and get a printed portfolio book.
This may be something your photographer can help you out with. If not, there are local photo printing shops that can. In addition to your printed portfolio, you may consider an online portfolio as well with a well-designed website to host it.
Include a profile page. Your profile page should list the essential details about you. This can include your statistics like your weight, height, eye color, hair color, the types of modeling you're willing to do, any scars, tattoos or other body areas that have been altered, and your relevant skills.
Get Your Headshots at the Top Photography Studios in LA to Build Your Stellar Modeling Portfolio
Your portfolio is an important investment if you're serious about building your modeling career. Like your clothing, it is also a necessary expense. You can't expect to thrive as a model if you're not willing to invest in your portfolio. This is where hiring one of the top photographers for modeling portfolios in Los Angeles comes in.
There's more to photos than simply looking at the camera, which is why it's critical you team up with an experienced photographer, such as Michael Roud Photography. Plus, your portfolio should have much more than just a few headshots.
Our premier photography studios in LA can help you build an impressive modeling portfolio to help you land auditions and sign on with a top modeling agency. As one of the best LA photographer studios for modeling headshots, we have experience working with management companies and major talent agencies — and we know exactly which type of photos make the best first and lasting impression in the modeling industry.
If you're looking to put together an extraordinary, professional modeling portfolio complete with an exceptional headshot, book a photography package with Michael Roud Photography today.